Jennifer Karmel
Senior Project Manager
Jennifer Karmel is a Senior Project Manager with Garner Economics. She is also a Marketing Consultant and the former Marketing Manager for an international design-build firm based in Atlanta.
In her career, she has marketed to community and corporate entities across the United States and abroad. Prior to moving into a management role, she served as her firm's West Coast Marketing coordinator, based out of Orange County, CA.
Jennifer's skills and experience include: market research, business development support, creative & business writing, graphic design, presentation strategy, creative concept, team management, web site coordination, media buying, and event planning.
Jennifer's background leads her to approach projects in a creative way, finding "outside the box" solutions to questions and situations. She approaches every new assignment with passion and energy.
She holds a bachelor's degree in Advertising with a minor in English from The University of Georgia.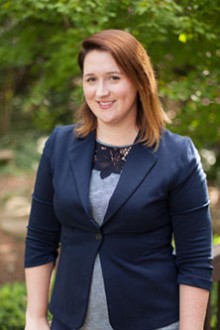 This email address is being protected from spambots. You need JavaScript enabled to view it.