Debra Lyons, M.S.
Principal Strategist—Workforce Development
Debra Lyons is a principal strategist with Garner Economics, specializing in workforce development. With over 25 years in workforce development, she specializes in strategic planning, working with clients to formulate a blueprint to link education and workforce development with a primary focus on alignment to economic development.
As an early STEM pioneer, and as one of the first women to graduate from Lehigh University with a bachelor's degree in chemical engineering, Debra has a deep understanding of technical skills development. While in graduate school, she found a passion for electronic packaging design, completing a master's degree in mechanical engineering at the University of Maryland and then working on defense contracts for a major defense department supplier.
Debra has leveraged a career of working as a design engineer, an associate engineering professor, and an entrepreneur consultant to lead the first workforce development office in Georgia in the administration of Governor Sonny Perdue. It was there that she was able to tap into her unique skill set to design and build a state-of-the-art, data-driven effort known as Georgia Work Ready—focusing on ensuring that Georgia's emerging, transitioning, and current workforce had the foundational work-readiness skills needed for successful employment. In these endeavors, she was able to build successful county, regional, and state coalitions to achieve a team approach to workforce development success.
More recently, Debra served as VP of Community and Economic Development at ACT, Inc. There she was the chief architect of the company's community-based, employer-driven workforce development initiative, now successful and sustainable in more than 26 states.
She now focuses on helping clients by analyzing their unique workforce and education resources and developing a strategic road map to align workforce development partners to drive economic growth. She also provides leadership development and training for economic developers seeking to implement these strategies.
In her leadership roles, Debra has won numerous awards, including the IEDC Silver Shovel Award for Human Capital in 2014. She's authored numerous papers and articles and is often a speaker at webinars and conferences. Debra is widely considered a national workforce development expert by her peers.
When she is not building successful endeavors, Debra enjoys skiing and traveling.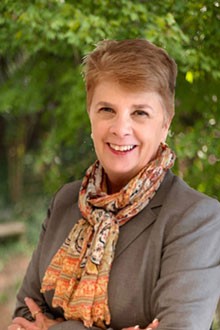 This email address is being protected from spambots. You need JavaScript enabled to view it.