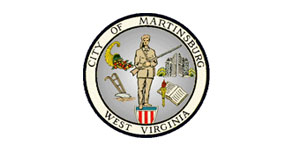 Duration of Project:
May 2013 - December 2013
Description of Work Provided
Garner Economics worked with the City of Martinsburg, WV to develop a strategy that would best leverage the City's geographic position, existing talent and historical assets, as well as to adjust to anticipated home rule. The resulting strategy encouraged Martinsburg to think and act boldly so as to improve the City's competitive position—especially in the context of changes and improvements being undertaken in cities proximate to Martinsburg in the Eastern Panhandle.
Project Results
Entitled Rebirth, Renewal, and Reinvention: A Transformational Economic Development Strategy for the City of Martinsburg, the resulting strategy took into account Martinsburg's current assets and challenges and made pragmatic and realistic recommendations to improve Martinsburg's business climate and its economic service delivery. The project focused on changes the City could and should make in anticipation of the acceptance of its application for home rule and the projected, pivotal changes that would occur. In addition to identifying four business targets that could leverage the City's talent base, the strategy recommended advocacy for changes in state legislation for tools that will help the City make critical investments to mitigate current challenges and weaknesses.