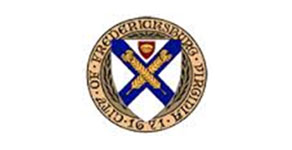 Duration of Project:
August 2015 –January 2016
Description of Work Provided
As one of the fastest growing cities in Virginia, the City of Fredericksburg sought to build on its current economic strengths and create a Master Plan for Economic Development. The resulting Master Plan serves as an implementing document that takes into consideration the current state of the City and existing plans, goals and strategies to develop a road-map for Fredericksburg to create economic opportunities for its citizens.
Project Results
Garner Economics analyzed the City of Fredericksburg's competitiveness as a location for business and talent, as well as examining the current economic development service delivery structure. The goal was to craft a strategic "Master Plan" for the City to best service existing and new businesses, as well as differentiating the city and its unique strengths. Data to inform the process included comparative research to see where Fredericksburg stands compared to peer communities, as well as focus groups and a formalized survey instrument to garner community input on the City's strengths and challenges.
The Master Plan provided recommendations to address product improvement needs, (specifically as they relate to the job creation, entrepreneurship, tourism and business retention, expansion, and attraction); business recruitment strategies; workforce development recommendations; and organizational recommendations for best-practice service delivery.