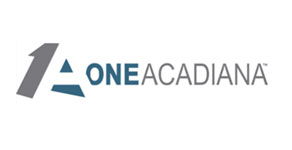 Duration of Project:
September 2015 - February 2016
Description of Work Provided
Garner Economics developed a Target Industry Strategy for One Acadiana (1A) that takes into account the current state of the nine-parish region's economic assets and provides a roadmap for the region to create economic opportunities for its citizens.
Project Results
Garner Economics assessed the nine-parish region of 1A and assessed each parish and the region as a whole as a location for business and talent. The focus of the engagement was for the 1A region to understand optimal targets for business recruitment and to provide a rationale for why those types of businesses should locate in the region and create high quality jobs and opportunities for the area population. When completed, the strategy recommended five industry sectors for the region. Additionally, it suggested that the individual parishes leverage their unique assets and pursue Heritage Tourism opportunities. In addition to the targets, the team recommended tactics to address product improvement needs, (specifically as they relate to job creation for the targets, entrepreneurship, and tourism); business recruitment strategies; and workforce development recommendations. DCI provided 1A with a specific audience of 250-300 companies to be targeted for investment attraction/recruitment.
Services Provided