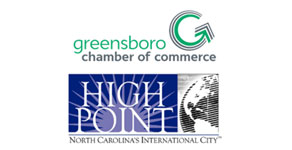 Duration of Project:
June 2016 – September 2016
Description of Work Provided
The newly created Guilford County Economic Development Alliance contracted the Garner Economics and DCI team to create an action plan for the organizations involved with the Alliance to work together to market Guilford County to potential businesses. Of specific interest was help to focus recruitment efforts on those businesses most appropriate for the County and to help the County better market and brand itself to and attract such companies and the talent within those companies.
Project Results
Using input from the Alliance's stakeholders, best practice research, and benchmarking Guilford County against peers, the team updated the target industries being pursued by Greensboro, High Point, and Guilford County and suggested ways to best leverage the individual organizations' marketing and economic development efforts. The helped defined a brand value proposition for the County and provided key messages the Alliance could use to market Guilford County and the two cities.
Services Provided