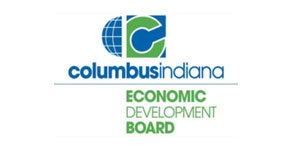 Duration of Project:
September 2014 - February 2015
Description of Work Provided
Garner Economics teamed with DCI to provide the Columbus Economic Development Board (CEDB) a strategy to diversify its economic base. The diversification strategy built upon CEDB's 2012 strategic plan that seeks to build on the community's strong quality of place and focus economic development activities on helping existing primary and base employers grow their businesses, as well as to continue to attract high-quality jobs to the community.
Project Results
In looking to diversify their economic base, CEDB directed the consulting team to create a strategy whose approach would be aligned with the organization's strategic goal of "growing and attracting well-paying, high value-added, community minded primary/base businesses." To accomplish this, the team undertook a competitive assessment and economic analysis of Columbus and Bartholomew County. It also conducted a number of focus groups and surveys to gauge external and internal perceptions of Columbus, IN as a competitive business location. The result was a compilation of 17 recommendations directed at improving the community's quality of place and talent pool while not causing undue strain on the already tight labor market. The team suggested four target industries (and a plan to market to them) that could leverage Columbus' advanced manufacturing base and incumbent worker skills.
Services Provided