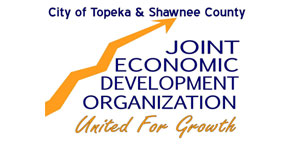 Duration of Project:
June 2015 – December 2015
Description of Work Provided
Recognizing its obligation to the tax-payers of Topeka and Shawnee County, the Joint Economic Development Organization (JEDO) (Topeka, KS) contracted with Garner Economics to build a roadmap for economic development service delivery that ensured the County's funds for economic development were used effectively. Garner Economics worked with JEDO to create ina better organizational framework for implementation of its economic development service delivery for the County.
Project Results
The resulting strategy recommended ways to improve Topeka and Shawnee County's competitive position as a place for high-quality jobs and world-class talent, by focusing on areas where JEDO can act as a catalyst to lead initiatives to improve economic development service delivery and build on existing assets to strengthen the organization and its agents' ability to market the area to prospective companies and retain what already exists. The recommendations focused on ways to increase transparency, better utilize the public money, metrics to measure how Shawnee County is performing economically (and how JEDO's agents and funding partners are performing) and investments to improve the community's quality of place and basic infrastructure. Garner Economics suggested 25 recommendations for JEDO and GO Topeka (its main economic development service delivery agent) needed to do to enhance the economic vitality of the community.
Services Provided