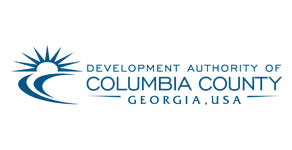 Duration of Project:
June 2016 – October 2016
Description of Work Provided
Garner Economics was selected by the Development Authority of Columbia County to conduct an economic development strategy to enhance the County's global competitiveness. The County wanted to build on the growth of the Fort Gordon Cyber Command and its strong education assets. DACC's goal was to strengthen existing industries and to identify emerging ones to increase private investment, job retention, and attractiveness to talent.
Project Results
To fully understand the County's competitive position, Garner Economics conducted a comprehensive and holistic assessment of those features that make Columbia County distinct—building a new understanding of key forces driving the economy and its shifting dynamics. Garner Economics also undertook a deep examination into the critical forces and characteristics of Columba County's workforce and completed an assets and challenges assessment to identify targeted business sectors. The final strategic economic development plan contained recommendations to enhance the County's competitiveness with execution guidelines and recommendations for immediate, short-term and long-term implementation.
Services Provided