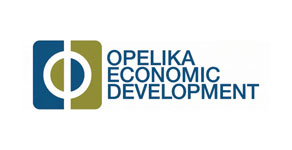 Duration of Project:
November 2011 - April 2012
Description of Work Provided
Garner Economics and Primus were contracted by the City of Opelika (AL) to assess a 67-acre parcel within the 2,200-acre Northeast Opelika Industrial Park for its suitability as a food processing site that meets the needs of food and beverage manufacturers.
Project Results
After evaluating the Northeast Opelika Industrial Park site against more than 100 criteria designed to show a site's ability to immediately meet the needs of a Food Industry Manufacturer; conducting a labor analysis to ensure the Opelika workforce has the skills demanded by the food and beverage processing industry; and creating a potential building layout to illustrate how a food processing facility might be fitted onto the site, the Primus/ Garner team was able to certify that the parcel meets or exceeds the stringent standards of a certified food site. Further, the analysis determined that the site is ideally situated for a food and beverage processing facility, cold storage, or food distribution facility, given the City's available infrastructure, community, and attractive quality of place assets for companies and talent. Multiple companies have located in the Park as a result of the certification.
Services Provided