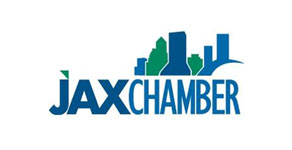 Duration of Project:
October 2004 – April 2005
Description of Work Provided
The Jacksonville Regional Chamber of Commerce and the Jacksonville Economic Development Commission retained Garner Economics in October 2004 to assist the two organizations on an assessment of their international business development efforts.
Project Results
Garner Economics provided a plan for the region to be more proactive in their international marketing initiatives. The plan recommended the formation of an International Business Coalition, headed by the Mayor, to set policy for making Jacksonville a global city. The plan also identified super sectors in the Jacksonville economy on which the city should focus. As a result of the study, the region has now tagged Jacksonville as "America's Logistics Center" and it is becoming a global center for Life Sciences, with the aspiration of becoming a global center for alternative energy. Perhaps the most important aspect of the plan was a recommendation of ways in which Jacksonville could create an atmosphere to attract international companies to invest in the City, which they are now succeeding at today and has guided by this report.
Services Provided