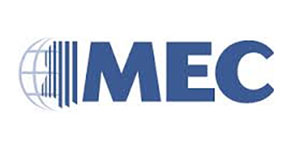 Duration of Project:
January 2014 – July 2014
Description of Work Provided
The Mississippi Economic Council (MEC) and the Mississippi Economic Development Council (MEDC), through the auspices of the M.B. Swayze Foundation, engaged Garner Economics LLC and Deloitte Consulting LLP to develop an integrated and focused set of strategies to position Mississippi to offer a highly competitive business attraction and retention environment.
Project Results
Garner Economics took the lead on undertaking an economic development service delivery and workforce assessment for the State of Mississippi. This work provided a framework for the Mississippi Development Authority (MDA) to more effectively deploy its economic development service delivery throughout the State and better execute its charge as the lead economic development agency for Mississippi. The economic service delivery assessment also articulated how organizations like MEC and MEDC could support MDA's efforts.
The workforce component assessed the training infrastructure in Mississippi and competitor states, as well as analyzed unique occupational skills and trends in Mississippi compared to competitor states. It recommended ways the economic development community could better inform and drive training towards anticipated industry needs and align workforce and business recruitment and expansion efforts more closely.
Services Provided