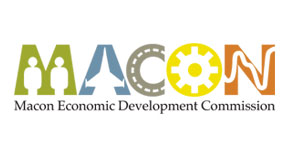 Duration of Project:
May 2008 – August 2008
Description of Work Provided
The Greater Macon Chamber of Commerce retained Garner Economics to undertake a comprehensive workforce analysis related to the potential development of a shared services (back office) center.
Project Results
To assist Macon in this project, Garner Economics interviewed key employers representing a cross section of the community to produce an analysis of Macon's demographic composition, workforce readiness, skills and aptitudes for the region. The resulting report included an in-depth labor analysis for occupations related to a shared service center operation, including financial accounting, accounts‐payable, human resources, procurement, travel expensing and payroll. Specific occupational employment and wage ranges pertaining to a shared service center operation were identified, as well as the depth of potential labor. Additionally, Garner Economics provided a five‐year growth forecast by relevant occupation and identified related industry trends.
Services Provided