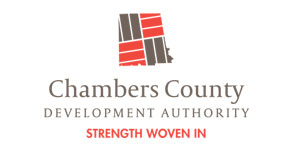 Duration of Project:
January 2015 - April 2015
Description of Work Provided
The Chambers County Development Authority (CCDA) contracted with Garner Economics to provide a detailed assessment of the critical underlying characteristics of Chambers County's complete workforce, including developed or acquired skills, knowledge of specific principles, occupations, education levels, age, level of self-employment and workforce participation.
Project Results
The analysis took a real-world view of the county's workforce capacity and potential to identify unique strengths and marketing opportunities for potential and current employers in the region. The work outlines distinct information that potential investors to the county require for expansion and location decisions and will allow CCDA to better market its workforce assets and strengths.
Additionally, the analysis gives CCDA the data it needs to mitigate gaps and challenges that -- if addressed -- will strengthen the workforce and improve the county's competitive position as a business location. The work provides data to quantify Chambers County as an ideal location for companies seeking workers with strong technical skills.
Services Provided