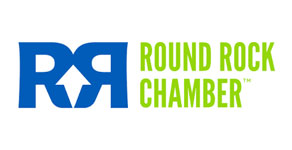 Duration of Project:
March 2017 - September 2017
Description of Work Provided
Garner Economics worked with the Round Rock (Texas) Chamber to create a road-map for the city's economic development for the next 5-10 years, capitalizing on its business-friendly climate, proximity to Austin and other metropolitan areas, and existing base of innovative companies.
Project Results
In addition to putting forward four core targets (Life Sciences and Health Care; Technology and Computing; Professional and Financial Services; and Innovative Manufacturing) and suggestions on how Round Rock can strengthen and develop the local tourism and hospitality industry, Building Upon a History of Success: An Economic Development Action Plan for Round Rock, Texas includes recommendations and implementation strategies to promote job creation and private investment. The strategy also calls on the Chamber to consider and advocate for re-development opportunities that will augment the city's strong business climate and to be proactive in facilitating greater dialogue with public and private leaders to support and enhance the city's economic development efforts. Additionally, Garner Economics did a real estate analysis of five commercial retail corridors that the city is interested in redeveloping. We assessed and offered recommendations on how to redevelop those specific areas.
Services Provided