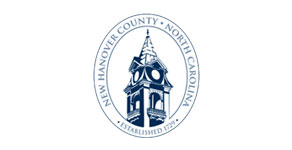 Duration of Project:
August 2013 – March 2014
Description of Work Provided
Garner Economics was selected by New Hanover County to conduct an economic development strategy and build a road map to help the County and the City of Wilmington strengthen the area's business climate and assist the area in increasing its economic competitiveness.
Project Results
Wanting to build on the County's rich natural, cultural, and historical resources, the New Hanover County Commission retained Garner Economics to help develop a strategy to strengthen existing industries and identify emerging ones with the goal of increasing private investment, job creation and retention. In addition to conducting a comprehensive and holistic assessment of New Hanover County and the City of Wilmington's key market differentiators, Garner Economics assessed the impact and limitations of current development regulations unique to the County. In doing so, a set of 21 medium- and long-term recommendations were developed to enhance New Hanover County's competitiveness, by leveraging existing assets and making organizational changes to the way the County executes its economic development efforts.
Services Provided