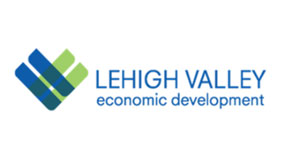 Duration of Project:
June 2013 - February 2014
Description of Work Provided
Overview: Garner Economics was selected to undertake a Comprehensive Economic Development Strategy of the Lehigh Valley. The project was funded by the US Department of Housing and Urban Development and set a framework for how the departments of community and economic development in Lehigh and Northampton Counties could work together more effectively to meet the long term goals of the community.
Project Results
The Lehigh Valley Economic Development Corporation (LVEDC) recognized that, in order to be globally competitive, the region could not accept the status quo. Rather, it sought to better understand its current strengths and build upon them with the goal of diversifying its economy and ensuring that it is sustainable and resilient. To this end, Garner Economics created a holistic strategy for LVEDC that provides a framework through which the communities in the Valley can adapt to global economic development realities and transform their historically manufacturing focused urban cores. Garner Economics recommended immediate, short-term and long-term tactics to address the Valley's fundamental assets and challenges and identified four industry sectors that would make the most use of the Valley's existing talent and skills base.
Services Provided