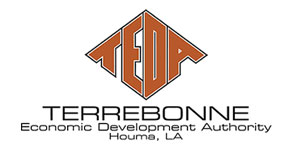 Duration of Project:
March 2016 – September 2016
Description of Work Provided
The Terrebonne Economic Development Authority (TEDA) asked Garner Economics to develop a Strategic Plan for Economic Development that would enhance the Parish's infrastructure, guide marketing and promotional efforts, and help the Parish leverage the many skills possessed by its workforce. Their goal was to grow primary employment jobs and amenities to increase the community's competitive position and attractiveness to companies and talent. The plan also focused on diversifying its economic base away from some if its legacy sectors that they are too dependent on.
Project Results
To help Terrebonne Parish accomplish this goal, Garner Economics conducted a comprehensive and holistic assessment of the Parish and the key market differentiators that set it apart. By understanding the Parish's assets and challenges, Garner Economics provided a framework for TEDA and its partner organizations to consider the Parish's economic development service delivery and activities to support and augment the work of other organizations involved in economic development. The recommendations went beyond traditional recruitment, expansion, and retention activities and looked at ways to better leverage the Parish's strengths in the oil and gas industry. The resulting plan looked at ways to diversify the Parish economic base and find ways to strengthen its infrastructure and business climate.
Services Provided