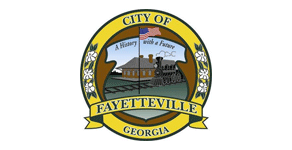 Duration of Project:
September 2015 – March 2016
Description of Work Provided
Garner Economics was selected by the City of Fayetteville to conduct an economic development strategy to enhance the City's global competitiveness. The City sought to build on its small town charm and historical resources and the emerging strength of Pinewood Atlanta Film Studios to develop an action plan to strengthen existing industries and to identify emerging ones to increase private investment and job retention.
Project Results
Through its work with the City of Fayetteville, Garner Economics created a holistic strategy and framework for the City and its economic development partners to increase job opportunities by supplying a list of optimal target business sectors for Fayetteville and a prioritized list of product improvements needed to attract talent and high-quality companies. Garner Economics also provided marketing recommendations to better tell the City's story, including its value proposition and burgeoning strength within the film industry.