Tina Valdecanas
Senior Associate for Strategy
Tina Aitkin is a senior associate with Garner Economics, specializing in strategy and policy formulation. With a background in strategic planning, she works with clients to identify and evaluate critical issues facing their long-term business goals and translates high-level strategic concepts into clear, actionable business recommendations.
Tina has a 19-year track record of building effective relationships with a broad range of stakeholders and consistently delivers effective results based on her experience in communications and program execution and her strong analytical, presentation, and consensus building skills.
Tina has held executive positions for non-profit and membership programs where she employed her skills to craft strategic plans, staff board-level initiatives, and provide project management for multi-year projects. Additionally, she has served as the lead author or contributing author of publications examining the competitive position of various regions; best practices among regional economic development efforts and innovation centers; and trends in technology-based economic development and regional talent recruitment.
Prior to joining Garner Economics, Tina was Chief Strategy and Branding Officer at the Research Triangle Foundation of North Carolina and VP for Product Improvement at the Greater Phoenix Economic Council. During her earlier career, Tina held positions at Arizona State University's Morrison Institute of Public Policy; the US-ASEAN Business Council, a Washington, DC-based trade association that works to improve the business environment for American companies in the Southeast Asian region; the US Department of Agriculture's Economic Research Service; the US-China Business Council, and the Bureau of Intelligence and Research at the US Department of State.
Tina received her undergraduate degree from the Edmund Walsh School of Foreign Service at Georgetown University and her masters' degree from the Nitze School of Advanced International Studies at Johns Hopkins University.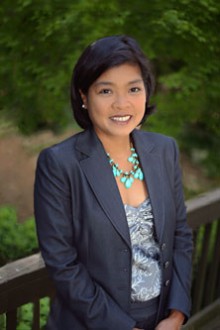 This email address is being protected from spambots. You need JavaScript enabled to view it.