David Versel, AICP
Principal & Analyst
David Versel has more than 18 years of professional experience in the local and regional economic development field, and has completed consulting assignment for more than 200 clients in 29 U.S. states. His skills include four overlapping areas: economic development planning and policymaking; market & feasibility analysis; fiscal & economic analysis; and tourism and visitor attraction development.
David's experience includes a broad range of client types and topic areas. His clients have included municipal, county, regional, and state government agencies, real estate developers, private corporations, universities, nonprofits, institutions, and advocacy groups. He has worked at multiple scales: property-specific studies, small-area plans, jurisdictional level plans, regional development studies, and statewide policy plans.
David's prior consulting experience includes serving as Senior Vice President with Delta Associates and as Principal of Devonomics, an independent consultancy. In addition to David's consulting experience, he has also held multiple positions in the public/nonprofit sector, including: Executive Director of the Southeast Fairfax Development Corporation, Senior Research Associate with the George Mason University Center for Regional Analysis and Senior Planner with the Southern Maine Regional Planning Commission.
David has frequently been quoted as an expert in economic and real estate matters in print and broadcast media, including The Washington Post, Washington Business Journal, Wall Street Journal, Bloomberg News, and CNN Money. He is a contributing author to the Urban Land Institute's Mixed-Use Development Handbook, and has been a contributing columnist to several regional print and online publications.
Mr. Versel is a longtime member of the American Planning Association and holds the American Institute of Certified Planners (AICP) designation. He has a Master of City Planning degree from the Georgia Institute of Technology and a B.A. in architecture from Washington University in St. Louis.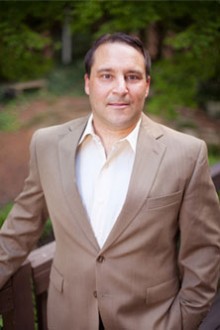 This email address is being protected from spambots. You need JavaScript enabled to view it.